Initial Situation
EasyMile is a leading provider of autonomous vehicle technology and solutions that enable driverless mobility and goods transportation. The company was facing a challenge with its existing software and solutions, which required migration and development to Cluedoo Standard to meet its growing business requirements.
To overcome this challenge, EasyMile sought the support of a BOP Alliance Partner, as an experienced and trusted technology partner. The BOP Alliance Partner provided EasyMile with expert migration services, development in Cluedoo Standard, and architecture and process support through workshops to define best practices in Odoo.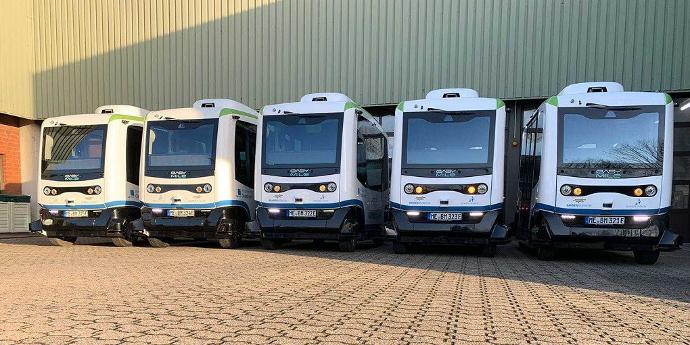 The Success
As a result of the support, EasyMile was able to migrate its existing software and solutions to Cluedoo Standard seamlessly, which helped the company to reduce operational costs, increase efficiency, and enhance the overall performance of its systems.
Furthermore, the partner's architecture and process support enabled EasyMile to adopt best practices in Odoo and streamline its business processes. The hotline and support provided by Falinwa also ensured that any configuration or customization issues were addressed promptly, which helped EasyMile to focus on its core business activities.
EasyMile has been able to enhance its offerings and expand its operations globally. Today, EasyMile is present in several countries, including France, Germany, the USA, Singapore, and Australia, and continues to lead the way in the autonomous technology industry.
 Contact us for your multinational project!