EMKA has been a leading provider of locks, hinges, and seals for industrial and transportation control cabinets for more than 40 years. 
Initial Situation & Challange
EMKA used a highly customized system that had been developed over ten years. In addition, the ERP systems at 25 locations were each managed locally, which needed to be centralised. They also had no access to local reports and the software they used was no longer supported. Each facility has its own ways of working and requirements, which made it difficult to find a uniform approach.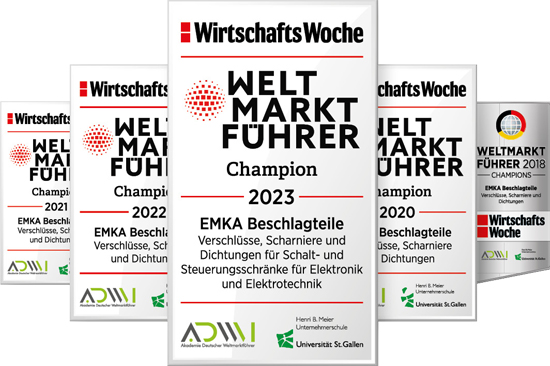 Overall, the project meant high global requirements and a high level of management and development expertise. This huge project in many countries also required collaboration with several Odoo partners.
The Success
Through collaboration with a BOP Alliance partner, EMKA was able to overcome their challenges. The team assisted them in implementing Odoo and provided training and resources for process optimization. They supported EMKA in standardizing their processes and considering local requirements. Centralized data management achieved greater transparency and coordination between facilities, leading to better information exchange and more efficient collaboration.
EMKA was able to optimize processes and improve data management. They now had a unified approach to their system, which led to greater transparency and coordination between facilities. This helped the company set new sales records in the US and strengthen their global presence. In summary, the collaboration led to a successful project for EMKA, optimizing their business processes and strengthening their competitiveness.
The project is already live in Germany, the USA, Mexico, Serbia, Poland, Indonesia, and Australia!
We were not only convinced by the performance, but also by the quality!

Contact us for your multinational project!